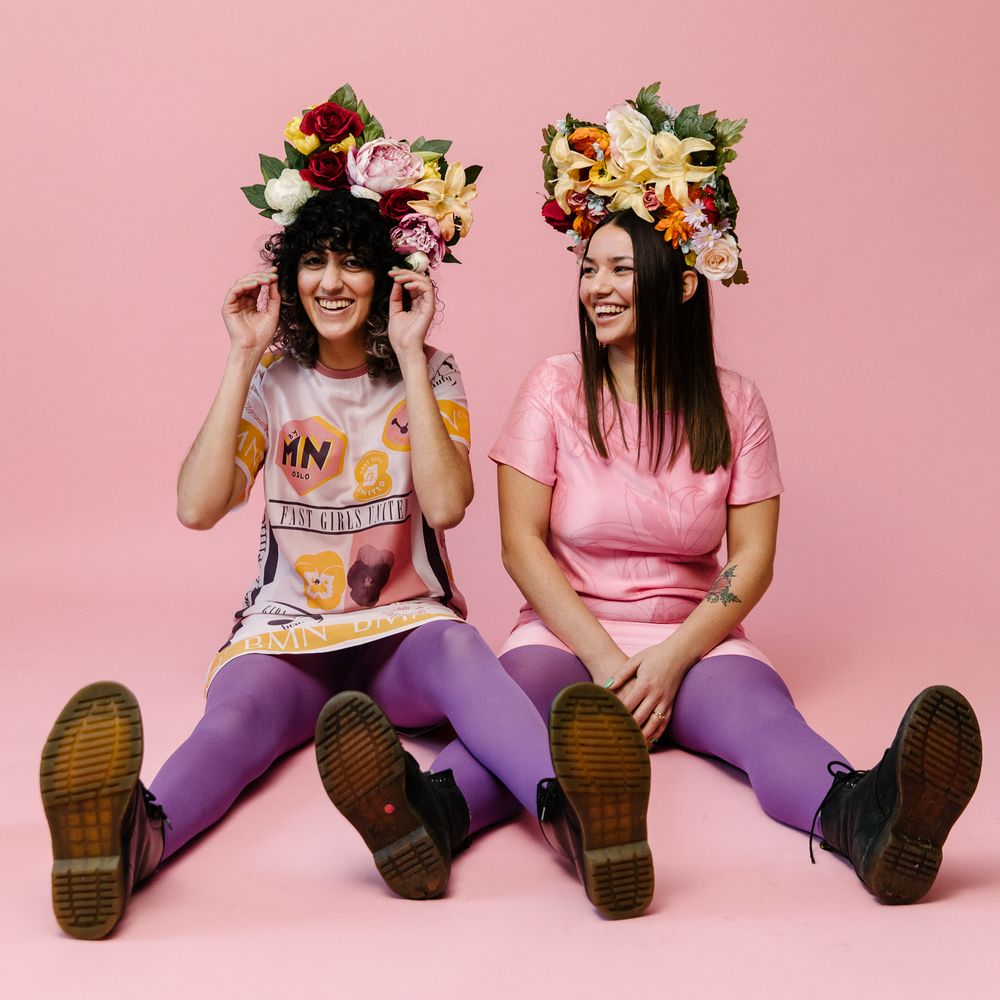 FLTY BRGR GRL is a duo based in Oslo, Norway. The music is lo-fi and sugary, inspired by 60s and 80s vibes, lovey dovey feelings and burgers, of course.
HOW FBG STARTED: This project was initiated by Beatrix after a solo trip to LA, California, where she had a soul searching meal at an In-N-Out burger shop. As Beatrix was staring at her juicy, greasy burger, she had an epiphany: "Something about that burger made me feel dirty and ashamed, but also free. It's weird, but at that moment I knew I was going to start a band, and that FLTY BRGR GRL would be the name".
HOW TWO BECAME ONE: Beatrix started looking for bandmates, but no one felt "right" until she asked Sarah, whom she met at a summer camp and bonded with over stories about urequited love. And luckily, Sarah said yes!